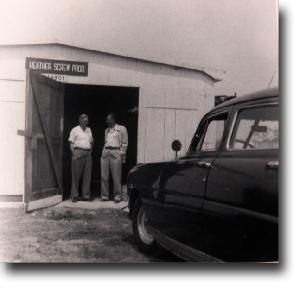 Paramount, CA 1954
Heather Screw Products Co. Inc. was founded in 1954 by Elmer and William Heather, (father and son) in Compton California. Our first location was rented space in the back of another machine shop. With an order for 50,000 parts and an old Brown & Sharpe screw machine, Heather Screw Products was up and running. After a short period of time Heather Screw Products need more space for additional equipment and moved a few miles away to the city of Paramount. This building had plenty of room and even more room for expansion. Over the next fifteen years and several expansions later, Heather Screw Products out grew the Paramount location and moved to Buena Park California. During the next twenty one years in Buena Park, Heather Screw Products experienced many changes including the addition of the first CNC turning center. CNC equipment opened up new areas of opportunities and allowed us to help our customers with their more complex parts.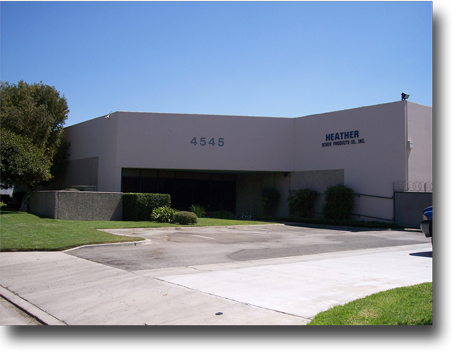 Heather Screw Products present location, 4545 Carter Ct.
In 1992 Heather Screw Products Co., Inc. moved to Chino, CA. About 50 miles east of downtown Los Angeles. It was in Chino that Heather Screw Products experienced the most growth. By adding numerous CNC machines including more turning centers, vertical machining centers and computer controlled laser marking. It is our goal to develop long term relationships with our customer's who value our emphasis on quality, innovation, and customer service.
HSP feature article in CNC West Magazine Feb-March 2012